In 2017 I participated in a design contest for one company that invented an innovative wine preservation technology. Their new product had Bluetooth onboard and could connect to a mobile phone. Our task was to design an iOS app to help customers control their devices wirelessly.
Their wine preservation system allows pouring wine without removing the cork from the bottle. It uses a hollowed needle, which is inserted through the cork and fills the bottle with a special gas to pressurize it, and the wine is poured through the needle. When the needle is removed from the cork, the cork reseals, protecting the wine from oxidation and leaving the remaining wine unaffected.

The new device could also connect with a mobile phone via Bluetooth and send various data about its conditions.
On the home screen users can monitor all states of their device: connection status, battery, amount of gas left in the capsule and the wear of the needle. They also can see how many capsules and needles they have.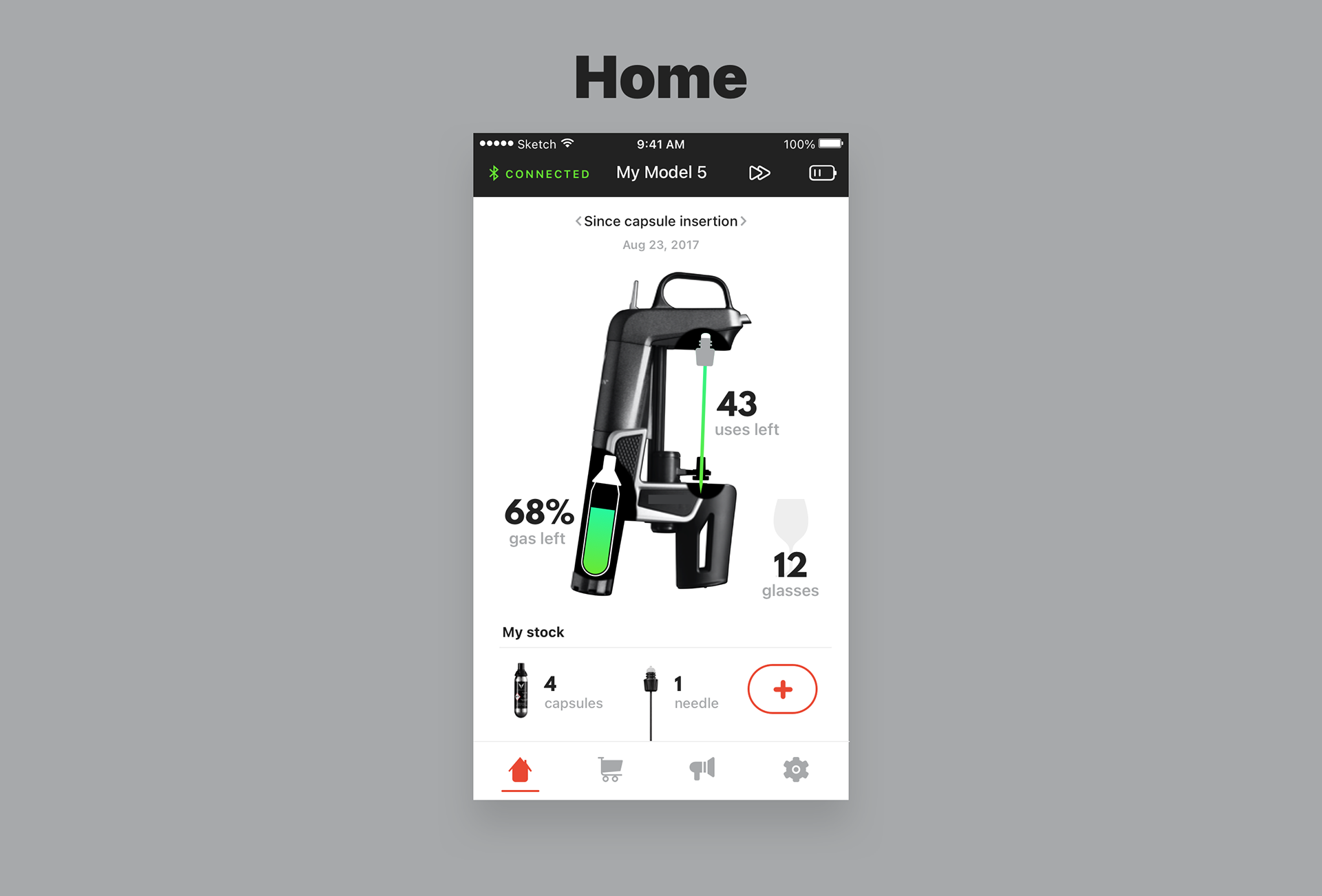 Users can swipe left and right to find the charts showing how much they use the opener.  

It is possible to refill capsules or needles before they run out. You can either shop for more right in the app, or buy them elsewhere and just update the quantity.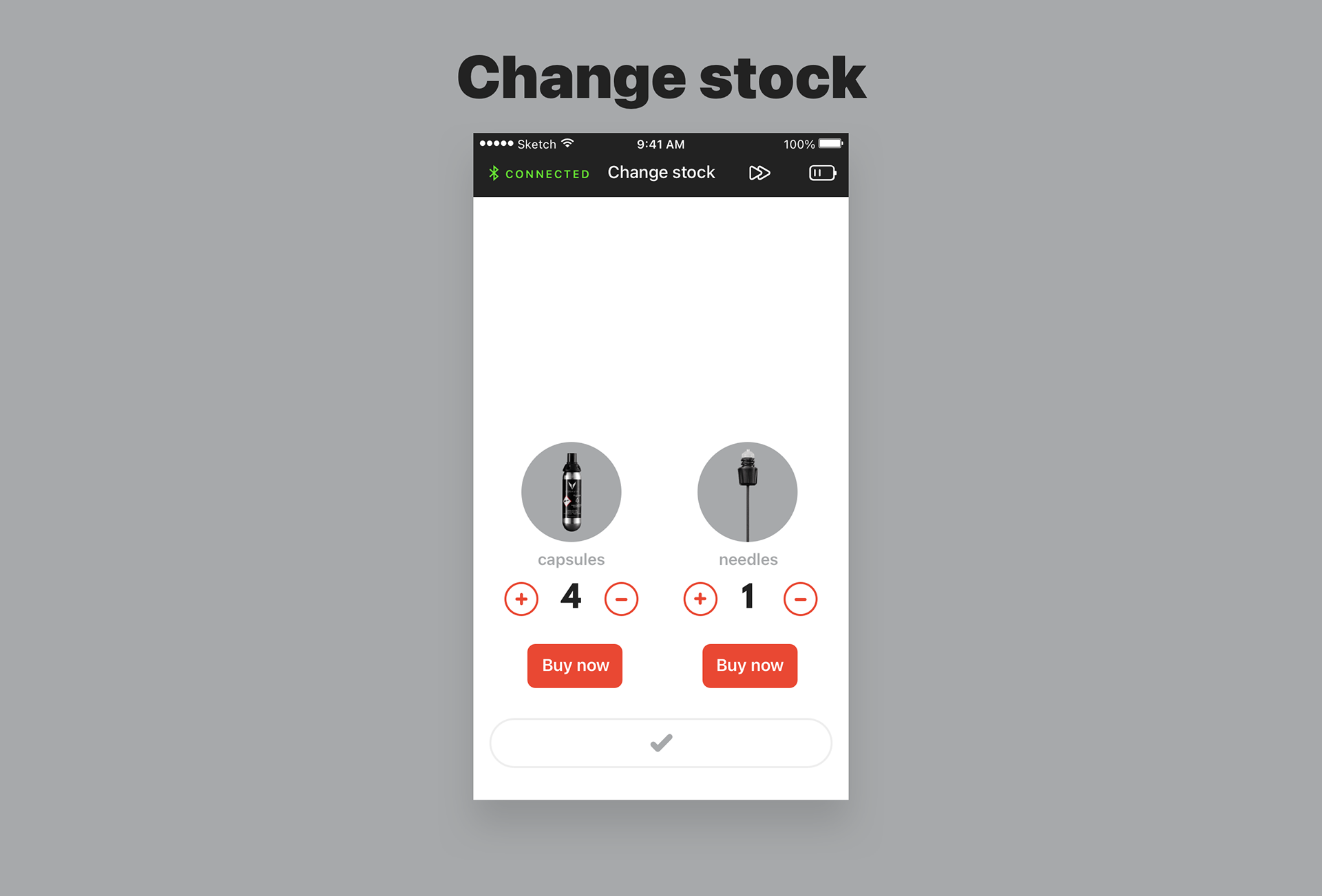 Of course, users can buy devices or supplies in the shop.
Wine lovers can find inspiration in the community blog about wine and food. They can rate, save or comment on articles. Or even share their favorite food or wine pairings.